View Morung Express Newspaper Advertising Rates
USPs :

No.1 English daily in Nagaland

Elites & Youngsters
Circulation over 1L
Best ad platform
USPs :

No.1 English daily in Nagaland

Elites & Youngsters
Circulation over 1L
Best ad platform
Select your specific Supplement and City to get the lowest rates
Category :
Main Newspaper
Publishing Day :
All Days
Morung Express is the ideal option for all kinds of display advertising as it is the only English daily of the state and a brilliant medium to reach out to the educated target audiences of the state.
---
Category :
Classifieds Supplement
Publishing Day :
All Days
Morung Express Classified Ads is cost effective and ideal platform to advertise on for Matrimonial,Property,Obituary, Recruitment, Education,etc type customers. Ad cost is calculated based on the number of lines used.
---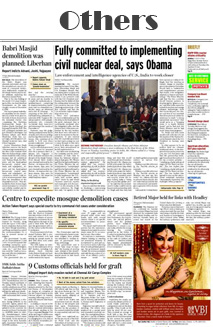 Category :
Others
Publishing Day :
Friday
Ad Bazaar is an ideal platform for advertisers since it enables both classified and display advertisers from any category to promote themselves as it is meant only for advertisements and has no space for news or any other content!
---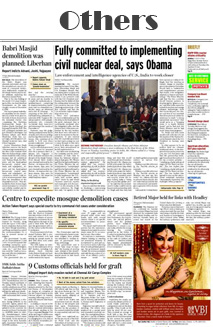 Category :
Others1
Publishing Day :
0
Published every Saturday, Impressions is an excellent way to convince and reach out to the elite, classy, wealthy and educated population of Nagaland. An Excellent choice for advertisers selling luxury products or services.
---
About
Morung Express in the News
FAQ
About
For Morung Expressdisplay advertising you just need to specify the preferred section or supplement of the newspaper. With releaseMyAd, you can process and release your display ad in Morung Express within a few clicks. Below are mentioned about its specific supplements which act as additional benefits for advertisers:
Ad Bazaar: A special advertisement tabloid shaped supplement, helps both classified and display advertisers at the same time and acts as the ideal way to reach out to the target audiences without any extra efforts
Impressions: Meant to target the classy, elegant, wealthy and well-educated readers of Nagaland, this is the best medium to get an advertisers message across to the richest section of the population who are ready for big investments and purchases
In the Morung Express display ad section, you can publish Display Obituary ads, Business adverts, Appointment ads, Retail ads and even Real Estate/Property ads in the main newspaper or any supplement on any preferred page to access the English daily readers of Nagaland.
Morung Express in the News
FAQ